NBA 2K23: How to Do a Fantasy Draft?
runescapegold2007
Date: Oct/23/22 11:23:29
Views: 376
In NBA 2K23, players get lots of unique and exciting features together, and the Fantasy Drafts is one of the essential ones. This guide will explore how to do a fantasy draft in NBA 2K23.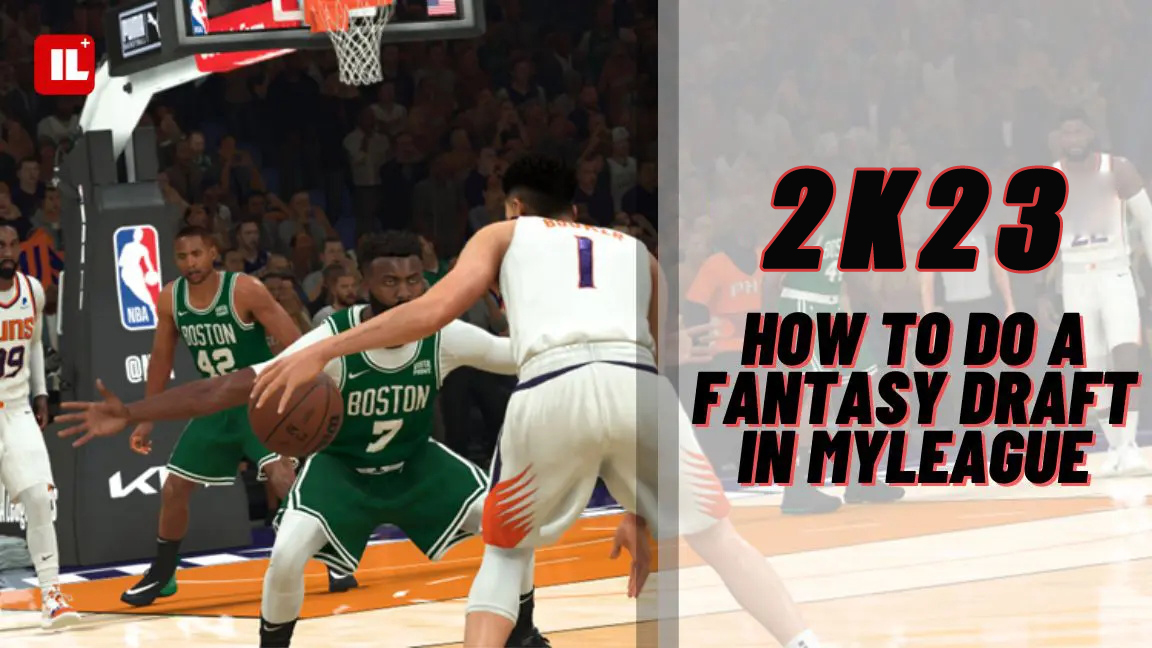 1. What are the Fantasy Drafts?

The Fantasy Draft is the feature that will fulfill your desire you create a team of your favorite basketball players and dominate the court.

2. How to Create a Custom League for Fantasy Drafts?

To begin with the process, first, create a Custom League by following the below steps:

1). Go to the Main Menu
2). Create a new MyLeague.
3). Next, Navigate to Custom League
4). Select Start a Regular Season.
5). Select the teams you want to be in your Custom League.
6). Once teams are selected, next go to Setup
7). Enable the Fantasy Draft feature.

3. How to Set Up Your Fantasy Draft?

When Drafting is enabled, you'll get features like Draft Order, Player Pool, Allow Duplicate, and Draft Type to turn the disadvantages of Drafting into advantages.

1). Draft Order allows you to ensure that your team gets the first and early picks.
2). Draft Type allows you to ensure that only you get an opportunity to pick good players by fixing every team in the same spot in every round.
3). Player Pool allows you to adjust the players for drafting rounds.
4). Allow Duplicate means enabling the players to use the same players in multiple teams.

Once all these are set, enter the name of your MyLeague, and your Custom league is ready.

4. How to Do a Fantasy Draft?

1). Once you've created a new league, pick your team.
2). Set all settings to manual so you can control everything.
3). Select the Draft Order. Select your team and swap it with the first position to ensure you get the first pick.
4). Now select Choose Player and start the drafting process.

5. How to Start a Fantasy Draft in MyLeague?

To begin a fantasy draft in NBA 2K23 MyLeague, all you need to do is:

1). Select "MyLeague" from the main menu and then from the list of MyLeague options. To perform a fantasy draft online with friends, you would select "MyLeague Online" instead.

2). Choose any of the ten available save slots and pick one of the three available MyLeague options; Current NBA Teams, League Expansion, or Custom league. You can perform a fantasy draft regardless of which option you choose.

3). Pick whether you'd like to start your league in the regular season, beginning on the first day of the 2022-23 NBA season. Or start in the offseason, at the beginning of the 2022 NBA offseason.

4). Once again, you can perform a fantasy draft regardless of which option you choose. Once you've set up the structure for your league, you will be met with the option to either "Customize Your League" or "Start the Mode." From this screen, you will need to navigate to and select the "Setup Options" on the far right-hand side.

5). Now that you're at the set-up options screen, scroll down to the "Fantasy Draft" option and toggle it to "On." At this point, it will light up and allow you to select the more in-depth options for your fantasy draft below, such as Draft Order, Draft Type, Player Pool, and more.

6. How to Properly Draft in NBA 2K23?

1). Trying to get the best will bankrupt you

Keep note of the salary cap. Since you will have a limited budget on your team, make sure not to spend it all on the best players because they are expensive to draft. Instead, go for a balanced fantasy team.

2). Expensive is not always better

When drafting an expensive player, search for alternatives. There are always players who are nearly as good as the one you initially chose but at half the price.

3). Go big in the first three rounds

Your first three picks should always be the best possible players, as another team maybe pick them up. After that, start looking for discounts.

4). Save your money in the last rounds

Rounds 10 through 14 are the money-saving rounds. These players won't be playing anyway, as most people adhere to 10-man rotations. The goal is to hire someone who you can develop into a solid player. But if you want to save money, just pick someone with a lower salary.

5). Search for valuable players that have good contracts and badges.

6). Make a rough list of the players you want to hire so that you have something to guide you through the process.

That's all you need to know about how to do a fantasy draft in NBA 2K23. Also, you can click here to check out our other guides, such as how to perform a layup, change shot timing, and buy 2K23 MT.