Madden 22: Why is the Auction house locked and what are the effects?
runescapegold2007
Date: Aug/27/21 17:19:42
Views: 737
The release of Madden 22 brings a brand new gaming experience to players. However, in the latest season, the function of the auction house has been locked, and many players are very frustrated with the issue that caused the auction house to be locked. This also resulted in players not being able to trade some items to obtain Madden 22 coins. So, what was the auction behavior locked and what impact did it have on the players?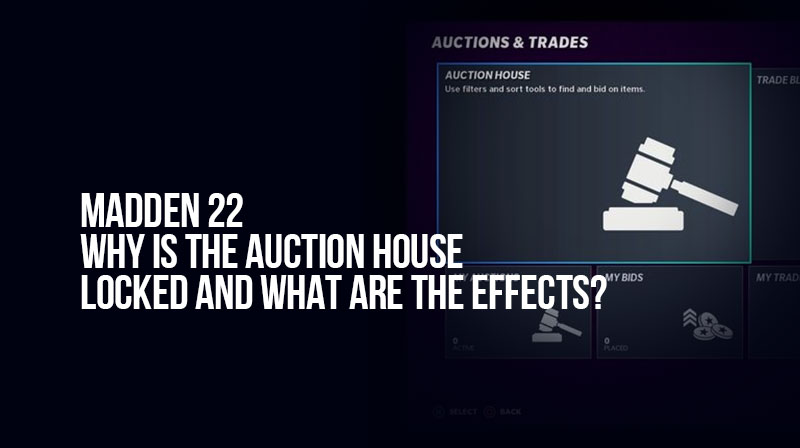 Why should the auction house be closed in Madden 22?
EA Sports decided to close the auction house in Madden NFL 22 because it needed to investigate problems that occurred in the game. The problematic issue is a malfunction that allows game players to receive upgrade rewards multiple times. This malfunction affected Madden 22 cross-platform players, allowing many players to reach the highest level within three hours! EA Sports decided to temporarily lock the auction house to prevent players from taking advantage of the malfunction to redeem the best player card and other items. EA does this to avoid unfair games on unaffected accounts.
What are the effects of closing the auction house on Madden 22?
Accounts that unknowingly become beneficiaries of this error may face specific restrictive measures from EA Sports. This may include temporary suspension and restricted access to the Ultimate Team features in Madden 22. Players affected by the malfunction need not worry because these operations are quick and should not affect their progress.
So far, Madden 22 has no better solution to the problem of closing the auction house. You will need until EA Sports comes up with a suitable solution as soon as possible. Until then, you may not be able to use the auction house to purchase new player cards and other items in Ultimate Team. For the latest news about this error, you can continue to check EA Sports' Twitter page.
In short, this is the overall reason why the auction house was closed in Madden 22 and how it affected the game. The only way to solve this error is to wait for the game developer to develop a solution. The solution can appear in an updated form.